April 20 2013, 8pm, Das Bett, Schmidtstr. 12, Frankfurt/Germany
HANDSOME HANK AND HIS BAND
WHISKYDENKER
+ Zabel & Truck "Driver" Benson on turntables
Handsome Hank and his Lonesome Boys formed in 1997 as a bluegrass band. They played at bluegrass jamborees and festivals for a few years, but soon began to specialize on the countryfication of well-known rock and pop classics. The response was very positive and even rock celebrities such as Slash, Lemmy Kilmister and others patted the band's head. Handsome Hank's first CD Greatest Hits is a classic in its own right and the cover version of Black Hole Sun had worldwide radio airplay.
The band toured in Germany, Austria, Switzerland and France. Now, a handful of years later, it's time for Handsome Hank to take off with his spanking brand new album called Handsome Hank sings about devils and angels and his new single Angel. It's a respectable collection for crossover audiences, as it contains many aspects of country music with additional pop appeal. (press release)

www.handsomehank.com

August 12 2012, 3pm - 8pm
Cage & Cola, central railway station Darmstadt, Germany
COUNTRYFONTAENE

It's summertime, and what could beat a high-class BBQ combined with the finest Country & Western music selection in these days?
Our expert team consisting of Uncle Sasan (BBQ), Wheelin´ Weller and Truck "Driver" Benson (both music selectors) will start the Countryfontaene at this special place. So this is our way to celebrate the 100th birtday of John Cage - hope to see some of you around.

www.countryfontaene.de


June 22-24 2012, Jahrhunderthalle Frankfurt Hoechst/Germany

LUEFTEN MOUSON ARTS & MUSIC FESTIVAL 2012

DIGGER BARNES & PENCIL QUINCY
SILKY THOSS & DM BOB
THE LOW ANTHEM
+ 160 OTHER BANDS & ARTISTS

Ok, this might be no special C&W festival, but there are some nuggets you don't want to miss during Frankfurt's first time ever "Lueften" festival. Located at the Jahrhunderthalle outside of Frankfurt, this place itself is full of the charme of the sixties with various cocktail lounges and so on... but much better, during three days a lot of international bands and artists are going to play. Make sure to visit the "Artcargobay" outside for lots of sideshow happenings...

www.lueftenfestival.de
May 31 2012, Ponyhof, Klappergasse 16, Frankfurt/Germany
TAV FALCO'S PANTHER BURNS
THE BARSTOOL KINGS

Finally, the wait is over. Tav Falco and his unapprochable Panther Burns are back in Frankfurt since long time, playing just a handful of shows during summer 2012. Buy all records, go to the shows - there's nothing like the Panther Burns, a true classic in its own stange universe.

"Tav Falco's Panther Burns, a no-wave, wreckabilly band, has toured extensively (in former times) in North America, using Memphis and New York as bases of operations. Combining such influences as beat poets, Italian futurists, Mississippi, Tennessee, Arkansas, and Lousiana bluesmen, Antonin Artaud, Brigitte Bardot, Norton motorcycles, Sun Records, Dziga Vertov and Jean Luc Godard, Memphis Minnie, Pasolini, Charlie Feathers, continental clothes, Argentine tangos, and the hully gully, Tav Falco and the Panther Burns have created a sound that has drawn wide critical acclaim. Their performances have been described as "horrendous masterpieces", "mutation", "sublimely excruciating", and "sensously hideous". The group instantly polarizes any audience. They stand on the ground where Orval Faubus shakes hand with Allen Ginsberg, where Elvis Presley converses with Lord Buckley, where Furry Lewis dances the tango and Dwight D. Eisenhower sings the Memphis Blues."
(David Evans, author of "Big Road Blues")

www.myspace.com/pantherburns
www.limbos.org/tavfalco/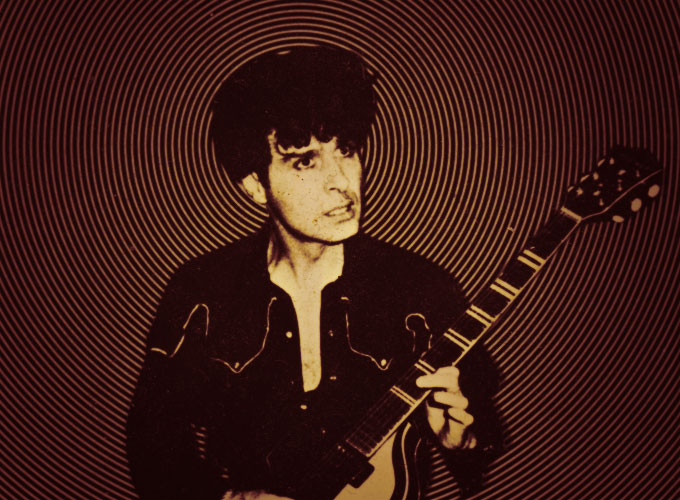 April 30 2012, Hafen 2, Offenbach/Germany
TUCSON SONGS TOUR:
SERGIO Y LA ORKESTA, MARIANNE DISSARD, BRIAN LOPEZ & ANDREW COLLBERG


Ask most music fans which cities come to mind and most will state the obvious – Detroit, Nashville, Seattle, Austin, Philadelphia, Portland. But, tucked into the southwest desert is one that deserves a place in that list – Tucson. This "smallest big city in the USA" has always been home to a steady music scene, but in recent years, has become a vibrant Mecca for musicians. With the ever-shining sun and cheap rent or generous spaces, Tucson is the perfect place for musicians to stretch their legs and delve into their craft. Anyone visiting this dusty town, even just once (always worth your while), is presented with a nightlife that thrives first and foremost on live music.

Pretty much every night offers a chance to see shows in the heaps of downtown clubs, all within walking distance of each other, places such as the cozy Red Room at the Grill or the unique art/music gallery Solar Culture, larger venues like Plush, The Hut and Club Congress (located in the infamous Rock'n'Roll hotel, Hotel Congress) or the big-crowd holders, The Rialto and The Fox theaters. A veritable playground for musicians and the land o' plenty for the music fan. (label info)
For the countrytroublers, Tucson is well known, and we're more than happy to see four acts from this melting pot and creative oasis in the desert during one evening.

www.hafen2.net


February 11 2012, Dreikoenigskeller, Faerberstrasse 71, Frankfurt/Germany
HEINRICH XIII & THE DEVILGRASS PICKERS

A date not to be missed: It's country & bluegrass live music time again in Frankfurt, thanks to Heinrich XIII and his famous pickin friends, travelling the not too long way from the Wetterau to stop over in Frankfurts sleaziest bar. Some of the members, maybe all - I don't know - are still active in a metal band called "ESCALATIONUNIT CHAOS ENGINE". After seeing them doing their raw and fine show several time together with Bob Wayne and his Outlaw Carnies, we're more than happy to see them pick again.

www.heinrich13.com
www.rebelmeetsbembel.de



December 10 2011, Dreikoenigskeller, Faerberstrasse 71, Frankfurt/Germany
THE DAD HORSE EXPERIENCE

From the press kit:
"Rarely has white Gospel music sounded so truthful and bizarre at the same time. Country music, Punk and true Ascension have never been so much the same thing as it exists in the Dad Horse Experience.
Some things need their time: Filled with the desire to give sound to his spiritual quest, it was at the age of 40 that Dad Horse Ottn started playing music on a donated tenor banjo. Hawkwind, Washington Phillips and Johnny Cash guided him down a path, yet Ottn himself sounds more like a Hank Williams if he hadn't overdosed in the backseat of a car before the age of thirty. But even this might not have been unthinkable before...
Preaching his gospel sound via the banjo, basspedals and kazoo and recent additions mandolin and electric banjo, Ottn has developed a musical quality and intensity which could produce goose bumps on any listener.
Described as "Dark Roots" and "Outlaw Gospel", Ottn himself calls it KELLER-GOSPEL, explaining that this is not the Gospel you would hear in the churches which are already filled with light. Keller-Gospel is meant to be sung in the dark and lonesome basements, the places where the light is most desperately needed."

This sounds perfect for the beloved Dreikoenigskeller - see you there.

www.dad-horse-experience.de

November 12/13 2011
THE LONG COUNTRY MUSIC NIGHT ON RADIO X Vol.2

And again: Here's the second very long night for all you C&W fans out there. Dr. Zabel and Truck "Driver" Benson, accompanied by a special guest, select their all time favorite records for your listening pleasure wherever you are. We both hope to be in good shape - remember, we may have still to recover from the Bob Wayne concert the previous night...

European Standard Time: November 13, 2:00 - 8:00 AM
worldwide livestream on www.radiox.de



November 11 2011, Cockpit, Im Muehlahl12, 61203 Reichelsheim/Germany

BOB WAYNE AND THE OUTLAW CARNIES
SUPPORT: HEINRICH XIII AND THE DEVILGRASS PICKERS

One of the highlights of 2011 happening this day, so don't miss:
Best known for his leather vest, bandana and revolving crew of banjo players, fiddle players and upright bassists, Bob Waynecarries the torch for the outlaw country tradition with a modern punk snarl. But most of all, he offers furious live shows
with his band, starting a party from the first song on. Doing his best to abide by the traditions of Johnny Cash, Waylon Jennings and Hank Williams Sr. and Jr., the forerunners of his friend Hank III, Bob Wayne adds his own spin to the echoes of the past as well.
Support comes from Heinrich XIII and the Devilgrass Pickers, one of the few german outlaw country bands. They play a mixture of patriarchal country music with bluegrass elements, often paired with the aggressiveness, speed and the brutal candor of metal.

www.myspace.com/bobwayne
www.heinrich13.com

October 23 2011, Dreikoenigskeller, Frankfurt/Germany

Last time Lutz Drenkwitz visited our favorite place for drinks and good music in Frankfurt, I was the only guest. One bartender, one musician and one guest - so right when I suggested that Mr. Drenkwitz should play just one song to keep this number for the event, thankfully lots of other guests came by - the lonely evening turned out to be just great.

Now that this one man show stops by again at out favorite cellar of town, I strongly recommend this show. "Countrybluespunkrock" tells exactly what will be delivered from this guy from Berlin Neukoelln, so join the bartender and me this evening at an early time. I'll try to be the first guest again, but I'm sure I don't need to hang around alone at the bar for long...

Taking place at Dreikoenigskeller, Faerberstrasse 71, Frankfurt Sachsenhausen


"news-dhs02-top"
October 08 2011, Dreikoenigskeller, Frankfurt/Germany
HELLBILLY WILLIES (NEARLY BLUEGRASS)

The Down Home Special presents a great local act with its musical roots deep in the hills of Kentucky. These guys have shown their skills several times before at this venue, and this will be a long evening you really don't want to miss.
Fitting support at the decks will be delivered by Kirstin von der Heydt & Truck "Driver" Benson.

Taking place at Dreikoenigskeller, Faerberstrasse 71, Frankfurt Sachsenhausen

June 18 2011, noon until 5pm
Airbag Craftworks, Kleestadt/Germany

ARE YOU READY FOR THE COUNTRY?

It's time again for leaving Frankfurt and having a nice trip to the countryside: Weller and Truck 'Driver' Benson saddle up for the big SALE at Airbag Craftworks in the small town of Kleestadt. Countrymusic and the very best selection of handmade clothes and handmade sausages - who could ask for more on a hopefully sunny saturday morning.
Be seeing you!

www.airbagcraftworks.com


March 25 2011, saasfee* pavillon, Frankfurt/Germany
DESERT DUST CINEMA PRE-SCREENING

Before the Desert Dust Cinema opens its doors in the West Texan desert during april 22-24, a selected program of the clips will be presented at a special location in Germany. In cooperation with the Lichter Filmtage Frankfurt, the media/design/art collective saasfee* presents the Desert Dust Cinema in their beautiful spacious pavillon.
Surrounded by skycrapers and tower buildings in the middle of Frankfurt, close to the financial district, the contrast to the upcoming screening days in Lobo couldn't be much higher.

The screening starts at 9:00 pm and ends at about 10:00 pm. The saasfee* pavillon is located at Bleichstrasse 64-66, backyard.

www.saasfee.de
www.filmtage-frankfurt.de

February 26/27 2011
THE LONG COUNTRY MUSIC NIGHT ON RADIO X

Endless sandy beaches or endless blue highways?
Caipirinha at the poolbar or Four Roses at the Honky Tonk?
House music or Merle Haggard?
The whole life is a decision. Who prefers the last-mentioned things is right - at least if you ask Dr. Zabel and his DJ comrade Truck "Driver" Benson. At the most adequate time - at night - they will proof their opinions at a special radioshow on Frankfurt's uncommercial Radio X.

Depending on your local time zone, here's the schedule:
European Standard Time: February 27 2:00 - 7:00 AM
Pacific Standard Time: February 26 5:00 - 10:00 PM
Eastern Standard Time: February 26 8:00 PM - February 27 1:00 AM


December 23 2010, Dreikoenigskeller, Frankfurt/Germany
MICHAEL HURTT AND THE HAUNTED HEARTS

A favorite of everyone from Lazy Lester to the late, great Hunter S. Thompson, the Haunted Hearts convened in 2003 with the sole purpose of single-handedly resurrecting New Orleans' once rich, now nearly invisible hillbilly music heritage. Blending their own classics such as "Mean Mean Moon," "Lonely Mardi Gras" and "I'm On My Last Go 'Round" with Deep South Rockers, West Bank Honky-Tonkers and Bayou Lafourche Ballads by the likes of Jay Chevalier, Red LeBlanc and original "Mardi Gras Mambo" man Jody Leavins, the Hearts' rural rockin' string band sound also salutes the great states of Mississippi, Texas, Tennessee and California, not to mention those Midwestern hillbilly strongholds, Indiana and Michigan. (Myspace info)

To some folks Mr. Hurtt may be already known for his former group The Royal Pendletons. Also he was playing bass during a tour of the legendary Panther Burns, led by Memphis genious Tav Falco. And from time to time, he's writing about the music of the southern states in music's greatest magazine MOJO.
A very recommended concert on the stage where we all in Frankfurt still wait to see Tav Falco and Panther Burns some day.

www.myspace.com/hauntedhearts
October 09 2010, Dreikoenigskeller, Frankfurt/Germany

This will be an amazing night full of fine, nostalgic and animalistic music, performed by some true gravediggers of the weird stuff. Just listen to "Kapitaen der guten Laune" on the first link below and you will get the point.

The "Down Home Special" is a monthly evening in Frankfurt's sleaziest bar, and due to the choice of excellent liveacts this event has established to a real 'must' if you are around. Tonight, the DJ job goes to Kaiser L and Truck "Driver" Benson who will give their best during the intermissions of the live bands. So please come around and have a drink or two with us ..

Taking place at Dreikoenigskeller, Faerberstrasse 71, Frankfurt Sachsenhausen

www.myspace.com/speedchickenkassel
www.myspace.com/johnnytorpedo1

Great news:
MAMA ROSIN, the power cajun trio from Geneva,Switzerland, will play at the YACHTKLUB - located on a boat on the Main river in Frankfurt, Germany.

Those young rebels sound like nothing you've heard before!
They live and love the Cajun Music Style, whose roots go way back to the 18th century. It was brought to the south of the United States, to Louisiana, by the french imigrants from Canada. In this new country, fast rhythms met some slow walz, they were played on instruments like the austrian melodeon, the fiddle or the triangle.

Mama Rosin brings this traditional music to the new century: the trio plays the Cajun music from Lafayette with lots of rough energy. The traditional instruments are completed with drums, an electric guitar and a banjo. The Mama Rosin style is inspired by the black-creole Blues, the Zydeco from New Orleans. They have some records out on the famous swiss Voodoo Rhythm label, so low-fi quality is guaranteed.

Be there:
August 25 2010, early evening hours
Yachtklub, Frankfurt Sachsenhausen, on the river underneath the youth hostel.
Countrytrouble's Truck 'Driver' Benson will spin some records during the recreation intermissions of the trio.
As every summer, there's a DJ-Set by Wheelin' Weller & Truck "Driver" Benson at the sale at AIRBAG CRAFTWORKS in Kleestadt. You can find us in the garden close to the Wurstfontaene, and we will start at noon. We'd be glad if you join us for some sausages, drinks, music and very nice outdoor atmosphere!

Taking place June 19 2010, 11am - 7pm at
Airbag Craftworks - www.airbagcraftworks.com

We are happy to announce that our short movie "It's a small world" will be part of the Leiden International Short Film Festival in Leiden, Netherlands, taking place from may 28-30 2010. It will also be shown at the Haus der Kulturen der Welt in Berlin, Germany, being part of the Recontres Internationales Paris/Berlin/Madrid program, from june 2010 until 4th of july. Another screening will take place in Sydney, Australia, at the Sydney Underground Film Festival in September 2010.

2009 and so far also 2010 have been good times for our work, international screenings took place in Boston, Austin, Atlanta, Washington DC, Madrid, Paris, Rotterdam and Frankfurt. Thanks to all who were involved.
Good news for all our friends in Tucson, Ariozona:

Bob Log III will perform at the Plush on the 22th of May 2010 - strongly recommended. For all who are not familiar with the output of this crazy man, have a look at the tasteful videos to his tracks "Clap your tits" and "Boob scotch" on his lowbrow homepage. Once you have seen the liveaction photos, you'll be sure you don't want to miss the show..

www.boblog111.com
www.plushtucson.com



Don't miss:

SMOKESTACK LIGHTNIN'
February 16 2010, Dreikoenigskeller, Frankfurt/Germany

Don´t you go to sleep, dear?!… intone Batke/Graef and board the musical loveletter. With three chord romance and druggy avant-garde, with B52 surf skills and testube folk, it propagates the obscure in Human being. Thereby the rhetorical question is meant quite aimed at the hallucinogenic effect of the weary gaffer. With an overdose of all this, anything from Peter and the Wolf to California daydreams, from submarine bubbling to fuck-you-mentality is packed into Country. As if it had always belonged there. And underneath it all, the Ringo-mania of rhythm beater M. Kargel moves the masses while D. Hess´s twang guitar cuts the raw piece of music into bite-sized slices. Someone here is obviously having a hell of a lot of fun playing with cliches. Is this still called, "Country"? Why don´t you go to sleep, dear?! Wonderful!

An extraordinary piece of downhome, rhythm, rockin' country - The german masters of the modern twang visit once more Frankfurts sleaziest bar.

www.smokestacklightnin.de
www.dreikoenigskeller.com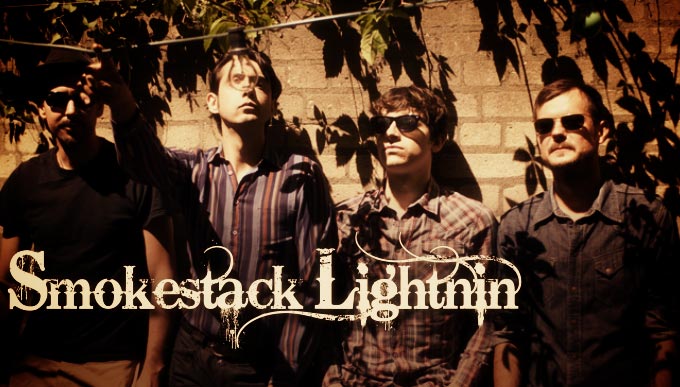 With more bluegrass fans every day, it's time for a festival celebrating this great american music in Germany. The first Bluegrass Jamboree tiurs several cities during the winter 2009, and these bands are taking part:

- Beverly Smith & Carl Jones
- The Toy Hearts
- Steep Canyon Rangers



These dates are confirmed:

05.12.2009 - Reutlingen, Franz K
06.12.2009 - Bonn, Harmonie
07.12.2009 - Ansbach, Kammerspiele
08.12.2009 - Waldkraiburg, Haus der Kultur
09.12.2009 - München, Amerikahaus
10.12.2009 - Darmstadt, Jagdhofkeller
12.12.2009 - Offenburg, Reithalle
13.12.2009 - Basel, Halle QuerFeld
16.12.2009 - Hamburg, Fabrik
17.12.2009 - Osnabrück, Lutherhaus
18.12.2009 - Hildesheim, Kulturfabrik Löseke
19.12.2009 - Kaarst, Albert Einstein Forum
20.12.2009 - Kassel, Kreuzkirche